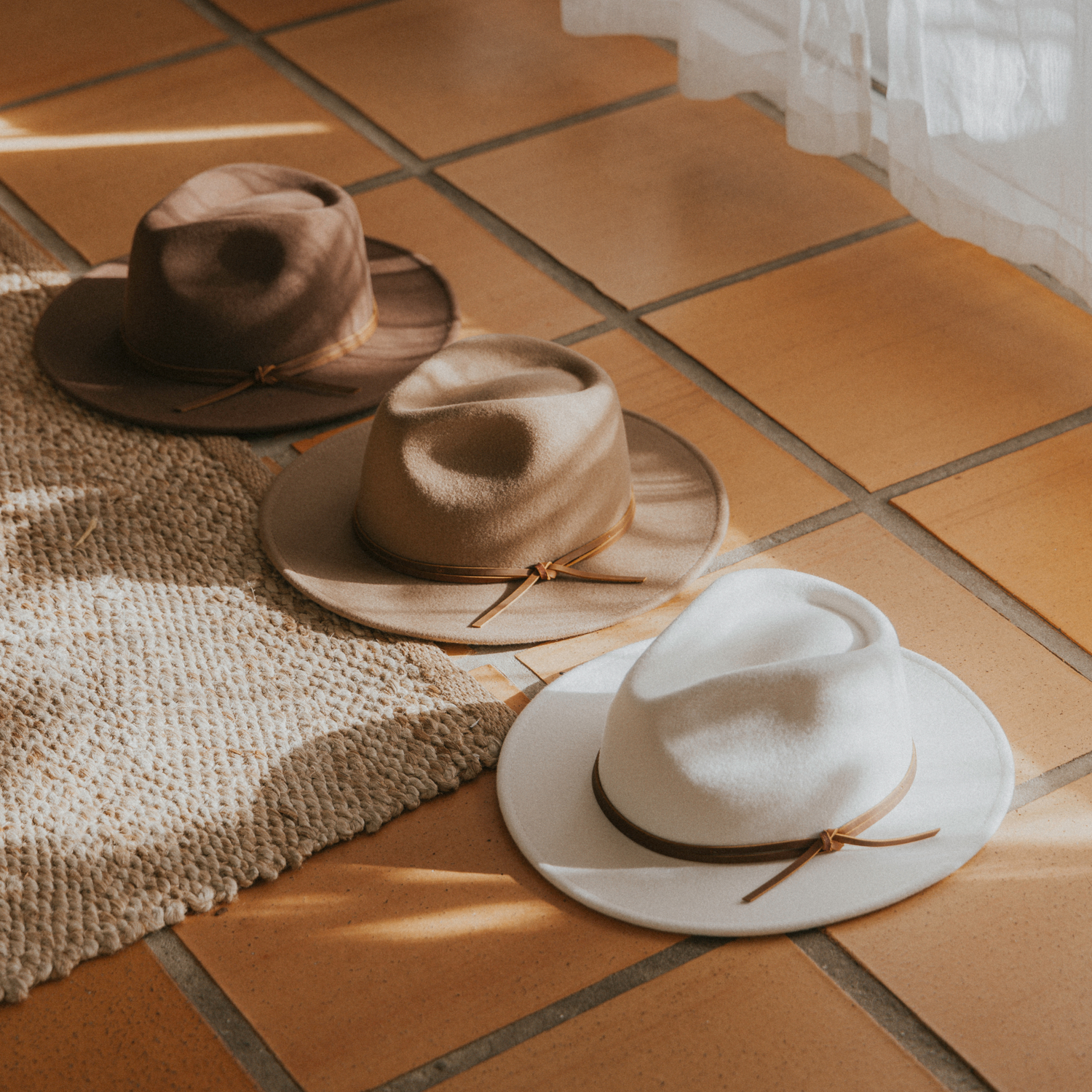 Wool
We source the finest Australian merino wool to create a range of our headwear pieces. Wool is a natural, renewable, and biodegradable fibre known for its exceptional warmth, breathability, and durability. Our skilled milliners carefully transform this soft and cosy material into fashionable headwear that complements your style while ensuring comfort during all seasons.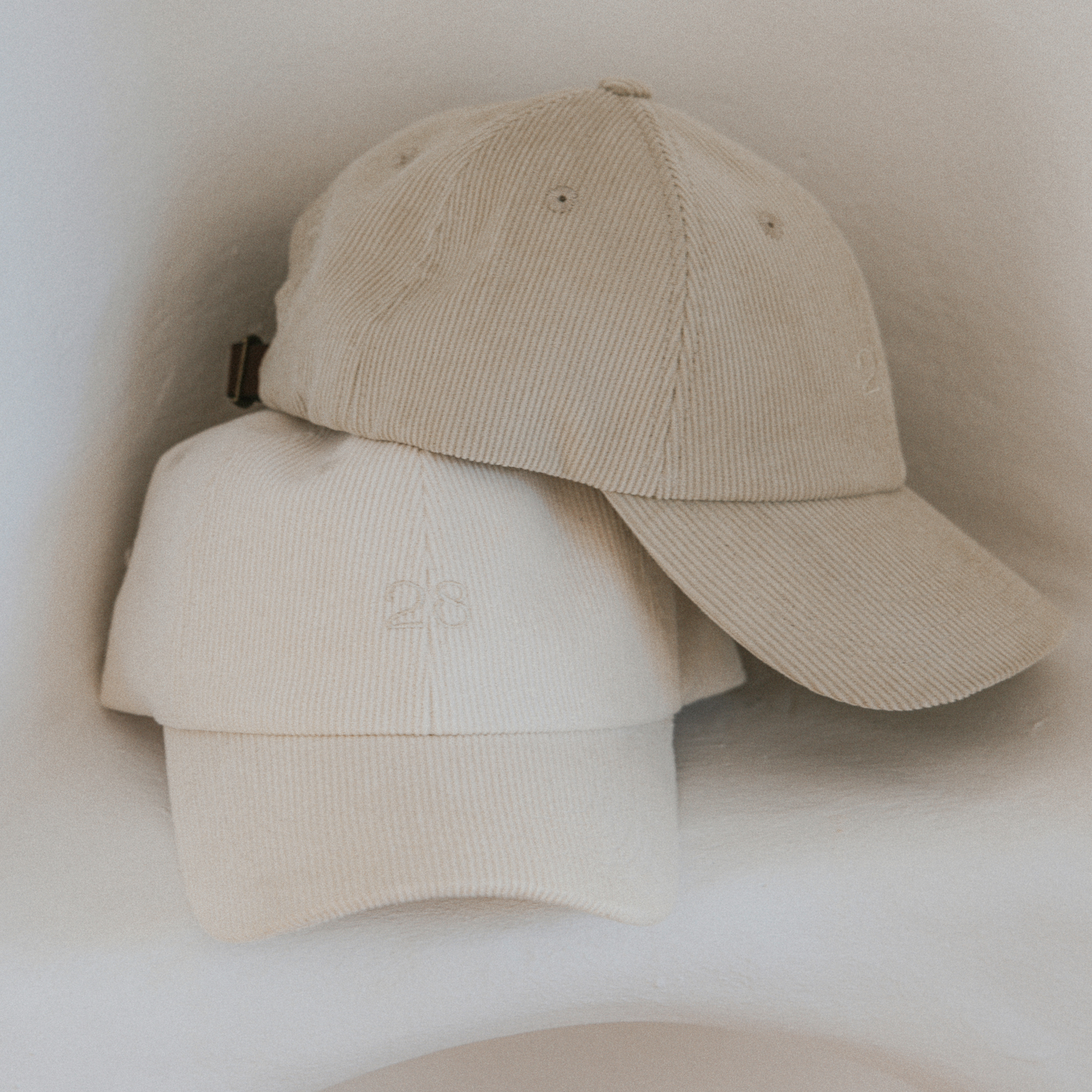 Cotton
Cotton is a versatile and widely appreciated natural fibre that we incorporate into various designs such as our caps. We use ethically sourced cotton, ensuring that the cultivation and production processes are environmentally friendly. Cotton headwear from 28 Eastern is not only soft and comfortable but also represents our commitment to sustainable fashion.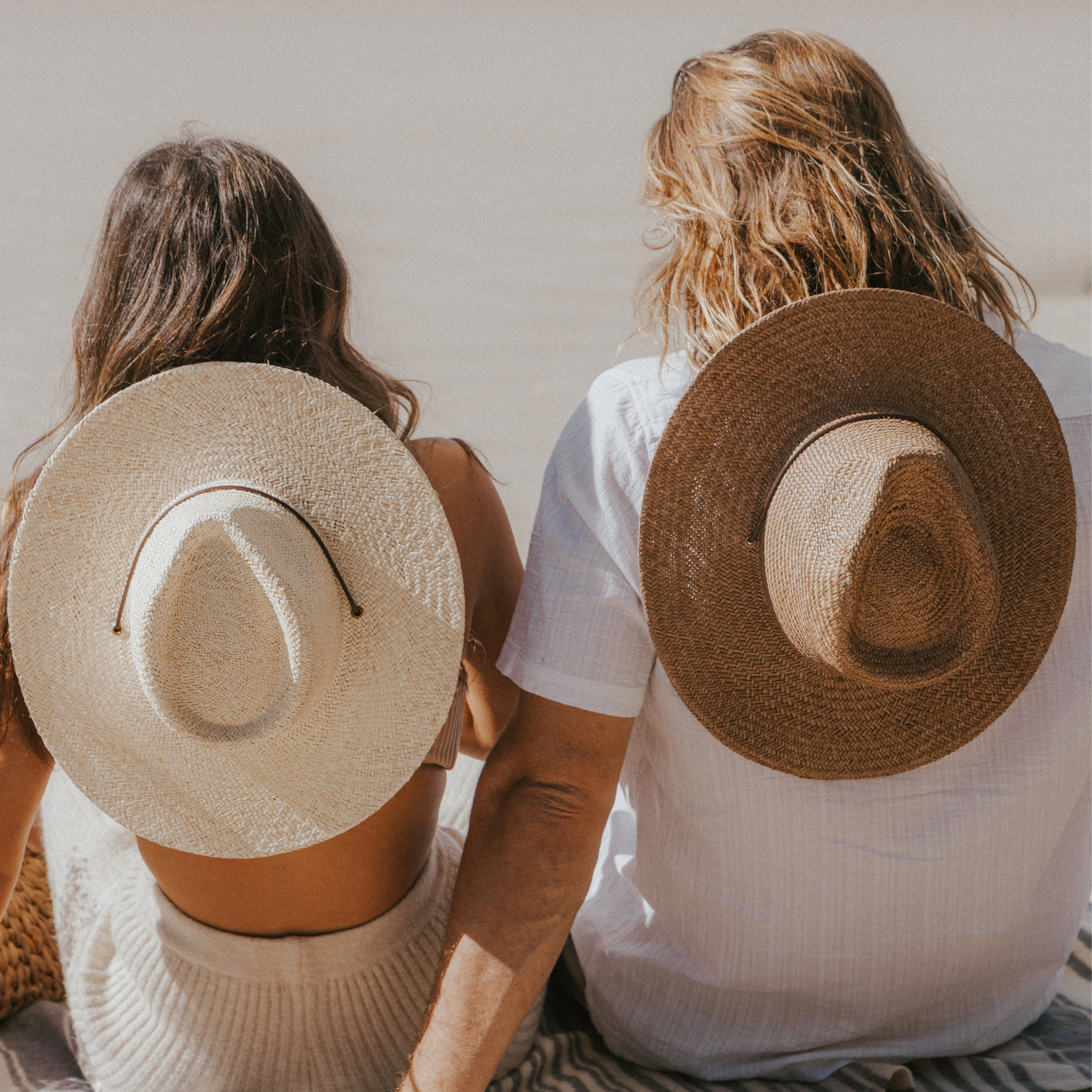 Straw
For headwear that epitomises a relaxed, sun-soaked vibe, we turn to straw. Our straw hats are mostly made from palm which is sustainable, biodegradable and eco-friendly. Embrace the warm weather with our breathable straw headwear, perfect for beach outings, garden parties, or simply soaking up the sun in style.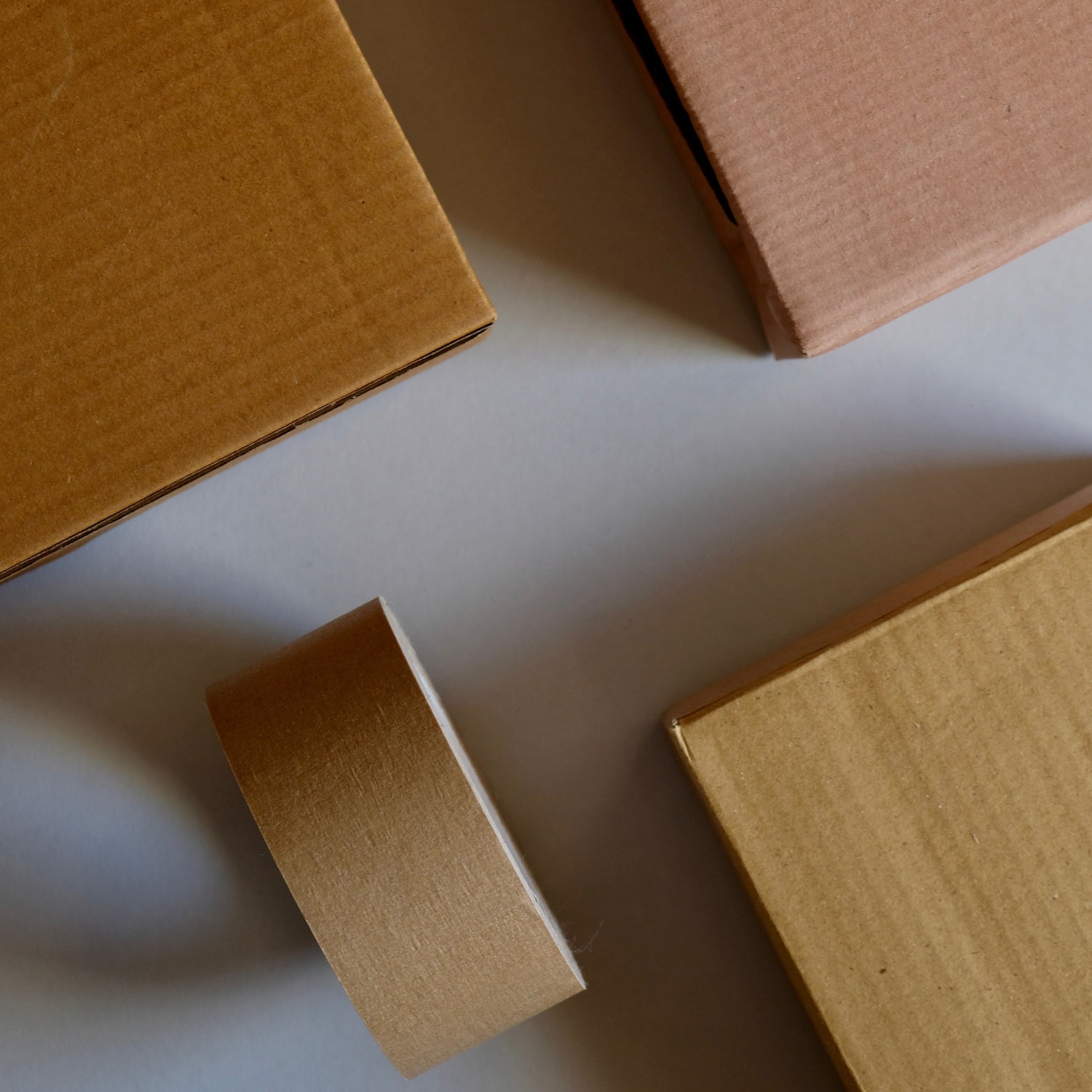 Packaging
We are committed to making a positive impact on the environment. Embracing our responsibility towards sustainability, we have taken significant strides to implement eco-friendly practices throughout our packaging process. Our dedication to the planet is evident in every aspect, from the moment you receive our products until the moment you put them on your head. Our packaging materials, such as tape, boxes, hat sleeves and tags, are carefully selected to be eco-friendly and sustainable. By using recycled and biodegradable materials, we aim to minimise our ecological footprint and contribute to a greener future. With 28 Eastern, not only do you get premium, stylish headwear, but you can also take pride in supporting a brand that prioritises the health of our planet and the well-being of future generations. Together, let's make a difference one sustainable choice at a time.